Armenian dances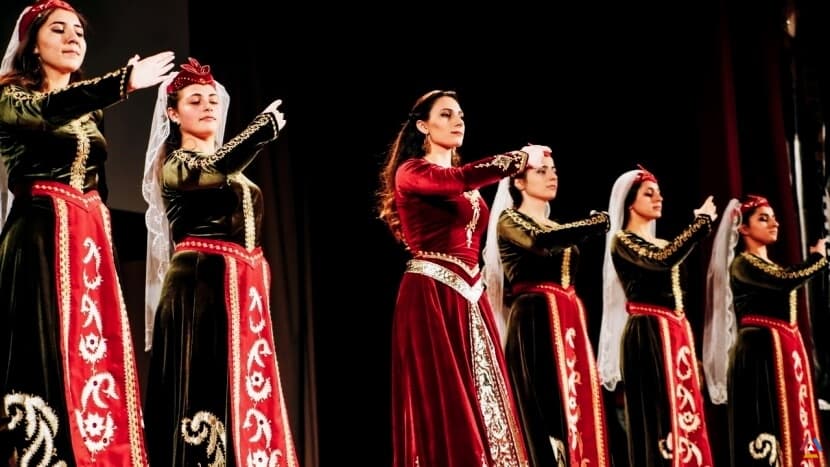 Armenians are a temperamental people, and Armenian folk dances confirm that once again. The development of national choreography began when the ancient Armenians were still pagans. It is not surprising that in many movements of modern dancers a certain "cult" is guessed. Specialists who professionally study ethnic choreographic art conducted a number of studies and came to the conclusion that, initially, dances were divided into 3 large groups: ritual, domestic, and religious. Gradually the facets between them have been erased, and there are no clear divisions.
The main varieties
1. Kochari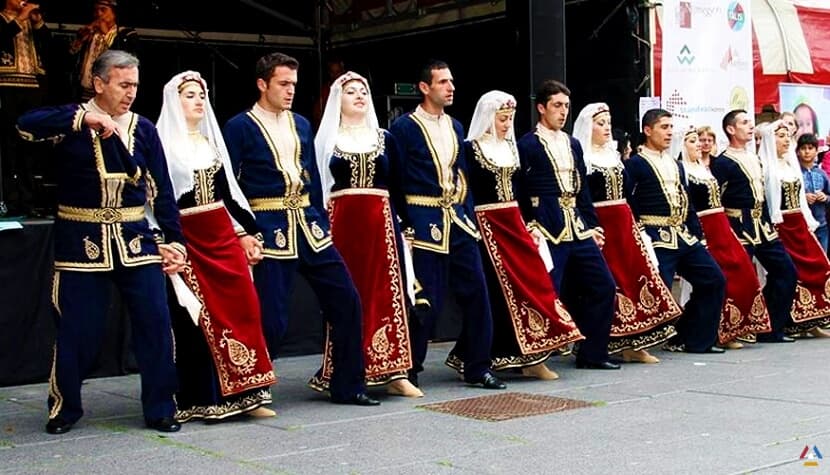 Is an Armenian male dance which was once performed by men engaged in hunting. Performing Kochari is not so simple, and here you need not only good plastic, but also physical strength and temperament. Earlier, Kochari was performed before significant battles - to raise courage among warriors. Now it is an integral element of many choreographic works.
2. Shalaho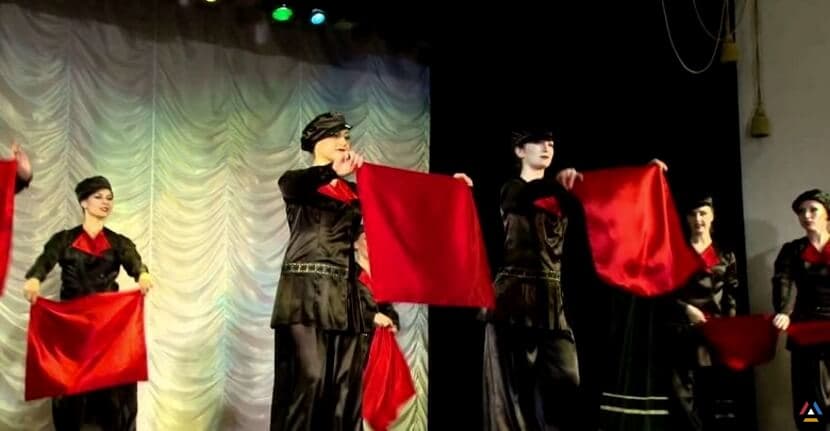 Is an Armenian dance, belonging to the category of "mixed". Its meaning comes down to the fact that two men allegedly enter into a conflict with each other in order to win the love of a beautiful lady. Dancers of both genders are involved in the Shalaho, and women's movements are smooth and slow, and men's movements are energetic and fast.
3.Yarkhushta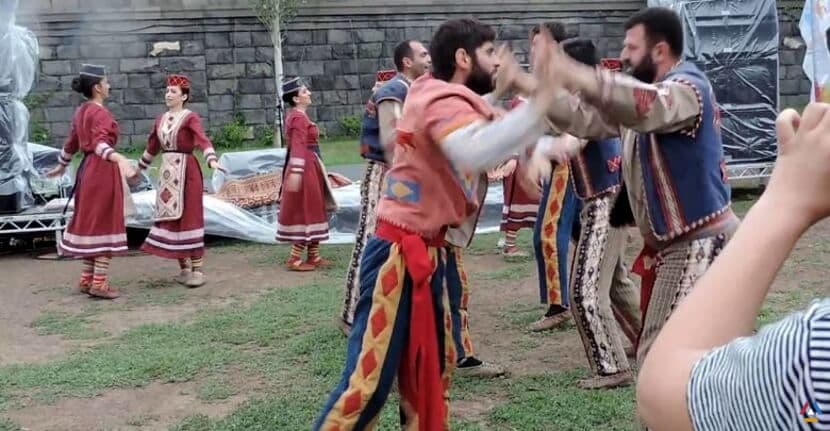 Is an Armenian dance, which belongs to the class of "applause". That is, its important element is mutual "clapping" on the hands. Yarhushta danced before taking part in the battle, as it contributed to the "awakening of courage" among the soldiers.
4.Berd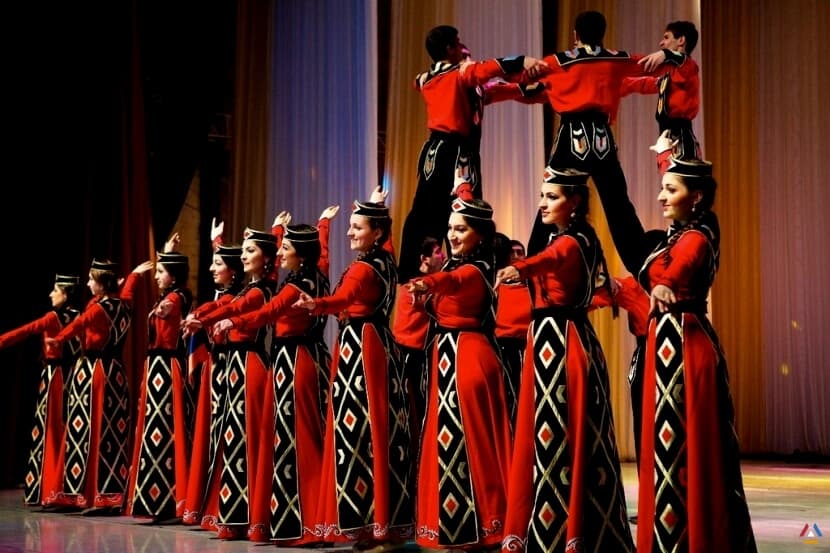 Is an Armenian Dance, which is Choreographic Transformation of old game Gmbetahag. Its essence is the construction of fortresses, and people acted as the "building material". The dance-game Berd clearly shows how men should build a wall intended to ensure the protection of its territory.
5. Uzundara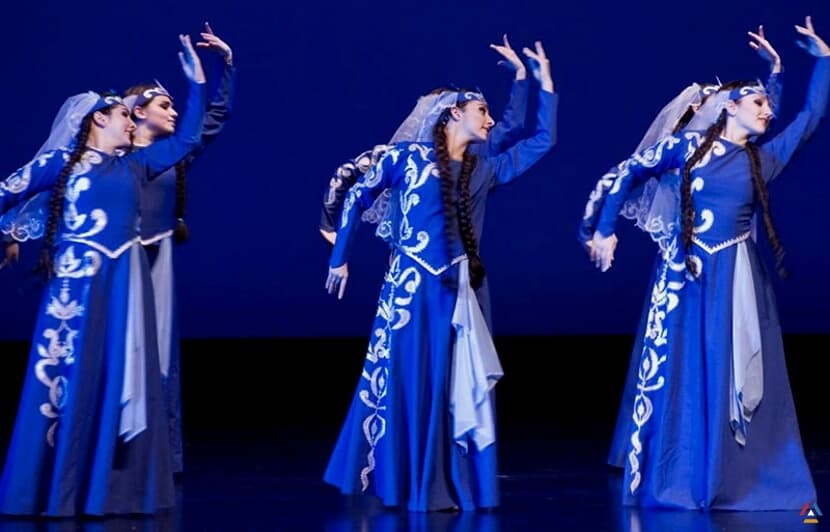 Is an Armenian dance performed by the bride. Its homeland is a valley located between the Karabakh villages Prishib and Agdam. Actually, "Uzundara" is translated as "long valley". This Armenian woman's dance is performed by the bride and her girlfriends at the wedding, although the "culprit of the occasion" can dance the Uzundara alone. Hands and body are involved in the process by which snake-like movements are performed.
Features of national choreographic art
The dance art of Armenians has no borders. Armenian national dances differ in variety, and among them there are "versions" for children, women, men. Also, there are many mixed options. You can watch Armenian dances endlessly, but almost everyone can take part in them, for which you need at first to learn a few simple movements. Video lessons or visit to a dance school are optimal options. Each Armenian dance is characterized by its own specifics, and some of them are accompanied by songs, acrobatic stunts, imitation of rituals. It is noteworthy that the outfits and national costumes used for choreographic productions are not the same. They differ in color, ornament and even cut, and separation occurs on a territorial basis. Unfortunately, not all Armenian dances have survived to our days. Even their names disappeared from the face of the Earth. The goal of the descendants is do not forget what is preserved!
0 23:15 30-12-2019
Dear visitor, if you have a minute please leave your comment about the film or series. Thank you.

ARMFilm - Armenian films and TV series online.
Free Armenian films and TV series, songs, clips, TV programs, broadcasts, TV shows online in high quality.
All popular Armenian TV series online - Erkusov, Patvic aravel 2, Sirun Sona, Anhasce cnvacner, Intrigue 2, Full Yere1, Toghutyun, Armatner, Harsik, Tghte yerazanq, Erazanqneri erkir, Anavart Eraz, Fake Mama, Tshnamu Ankoghnum, Verjin usuciche, Qez het u aranc qez, Mor xostum and others.։
Who is your favorite Hollywood Actor (actress)?