Armenian cuisine recipes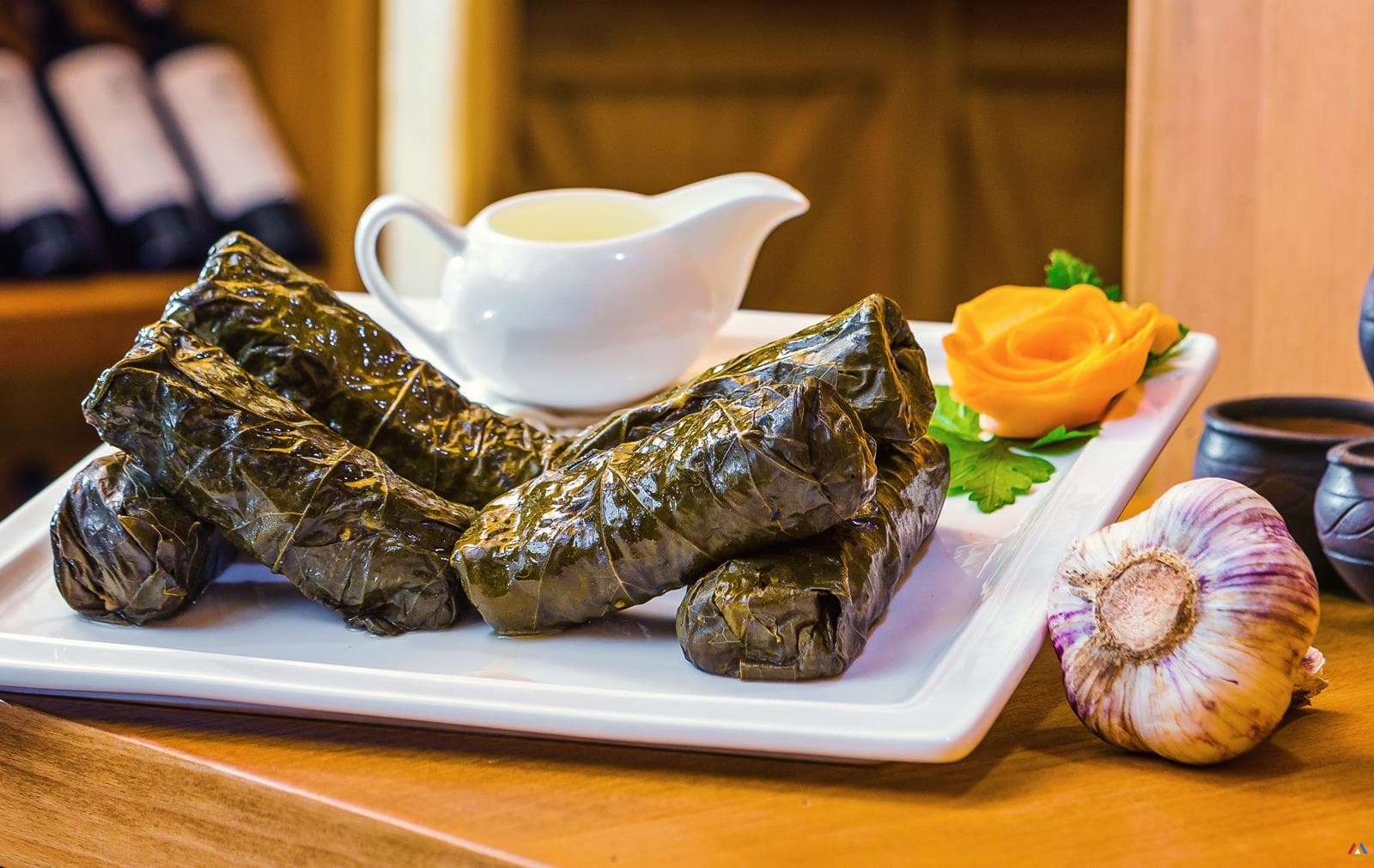 One of the most ancient national cuisines of Asia is Armenian cuisine, the recipes of which are very popular all over the world now. Due to its antiquity and wide distribution, it had a great influence on the formation of the cuisines of many countries located in the neighborhood. Therefore, you can often see several modified Armenian recipes in them, due to which very tasty and healthy dishes are obtained.
You can find restaurants and cafes with national Armenian cuisine in almost every country in the world, and there are always a lot of visitors who are fans of amazing food prepared according to traditional Armenian recipes. And all the guests of Armenia, are in a hurry to try the famous gata and pakhlava, the legendary Armenian barbecue and lavash, tursa and lahmajo, khash and dolma, Armenian soups and cakes, as well as other dishes of Armenian cuisine at first, the recipes of which are then taken away to treat their relatives and loved ones.
The Armenian cuisine has not less fans and connoisseurs than the Armenian series, which are deservedly popular in Russia, the CIS countries and abroad. And it is doubly more pleasant and interesting to watch wonderful, fascinating films of Armenian cinema with the family or a group of friends eating delicious national food.
Features of Armenian cuisine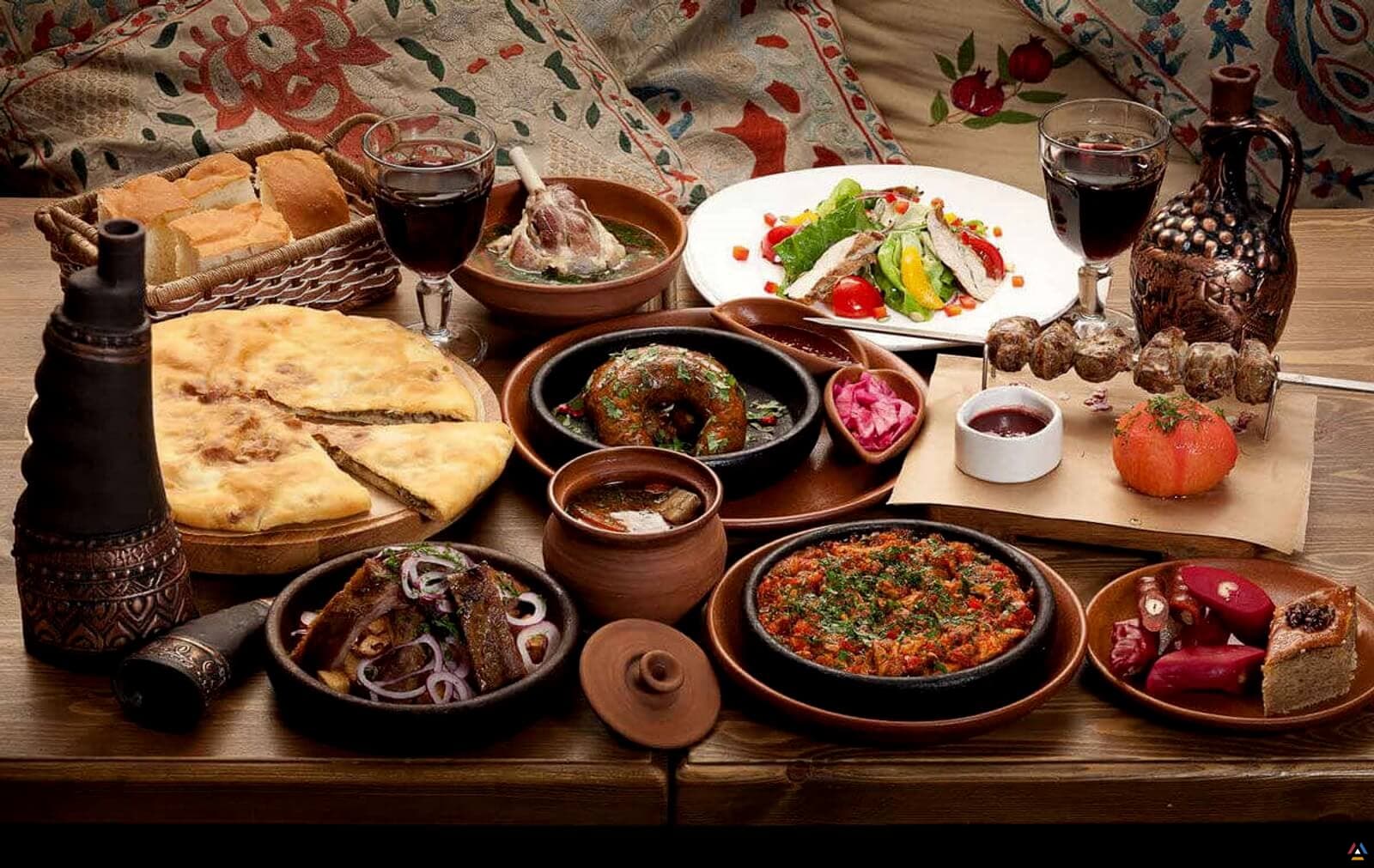 In the Armenian cuisine, the recipes of which are used by many housewives when preparing holiday dishes, family lunches or dinners, a lot of salt and spices are used, which is due to the specifics of the local climate. Therefore, the national food of Armenia has a special, unique taste and a bewitching aroma which causes appetite.
A distinctive feature of many Armenian dishes is that they are cooked by stewing, which contributes to the maximum preservation of all the valuable substances in their components. Also, a large number of vegetables, fruits, greens are used in Armenian recipes, which in combination with the cooking method determines the great benefit of such dishes. Looking at Armenian recipes with photos and step-by-step cooking, you will see that the components of many dishes are prepared separately and mixed already at the final stage, therefore they have unique taste notes.
In the national cuisine of Armenia, lamb and beef meat are most often used, less often - pork. Its main fish is trout, but other species of fish are often found in Armenian recipes. As for vegetable oils, sesame seeds are most often used in Armenian recipes, and melted butter is also very popular.
It's impossible to imagine the Armenian cuisine without "lavash" because here it is the main and favorite type of bread products. There are also many dishes in which one of the ingredients is Armenian "lavash", and every housewife has homemade recipes for its preparation. Armenian cakes are also popular, recipes of such amazing pastries are inherited, and are often used in the preparation of menus for celebrations in various countries. So the famous Armenian Mikado cake, striking in its taste and beautiful design, becomes an amazing decoration of festive tables at weddings, anniversaries and other events, and not only in Armenia, but also in other countries.
Treat your relatives and friends with dishes of Armenian cuisine
The national cuisine of Armenia is famous not only for meat and vegetable dishes, soups and snacks, but also for its preserves. Armenian recipes for the winter jams, vegetables and salads, fermented in Armenian special ways, are widely known and are deservedly popular among different nations. In such preserves is saved, not only the taste of vegetables, fruits or berries, but also all their benefits, so they are real treasures of vitamins, minerals and other valuable substances. Many housewives in Russia and the CIS countries have a recipe for Armenian nuts or tomatoes in their arsenal, because many people want to replenish their supplies with vitamin preparations.
And how pleasant it is to turn on your favorite Armenian TV series online on a cold autumn evening or a frosty winter day, enjoy eating amazing salad, lavash, soup or dolma prepared according to Armenian recipes, drink hot tea with nut jam, paklava, gourmet cookies gata or Armenian cake. It is difficult to refuse such pleasure, especially that it's not at all difficult to cook Armenian national food if you have at hand detailed recipes with photos or videos.
No one will be surprised when in a country there are Armenian dishes on the holiday table next to the national food, because they are not only very tasty, but also incredibly beautiful. Armenians pay enough attention to the design of dishes, so they look very attractive and cause appetite. Those who at least once tasted the national food of Armenia cannot forget its unique, wonderful taste, therefore they will surely take Armenian recipes with them.
Also, many people are interesting in the cuisine of Armenia after or during the watching of Armenian TV series. Hearing such sonorous names as Mikado, Lahmajo, Tursha, Spas and others, seeing how their favorite characters eat beautiful dishes with pleasure and appetite, there is a desire to learn about them as much as possible and even cooking them.
Recipes of popular Armenian dishes
Dishes of Armenian cuisine do not leave anyone indifferent, always wanted at the holiday tables and are a great way to treat your relatives and friends with amazing goodies. Simple Armenian recipes will help you cook such a tasty and healthy meal. Also, many people will want to know what is one or another popular Armenian dish.
Dolma - one of the most popular Armenian dishes is prepared from minced lamb mixed with rice, spices, onions, garlic, herbs and chicken fat. Such a filling is wrapped in grape leaves, and then it all is stewed over a slow fire. Dolma is served with a special sauce from homemade yogurt or "macun", garlic or herbs.
Walnut jam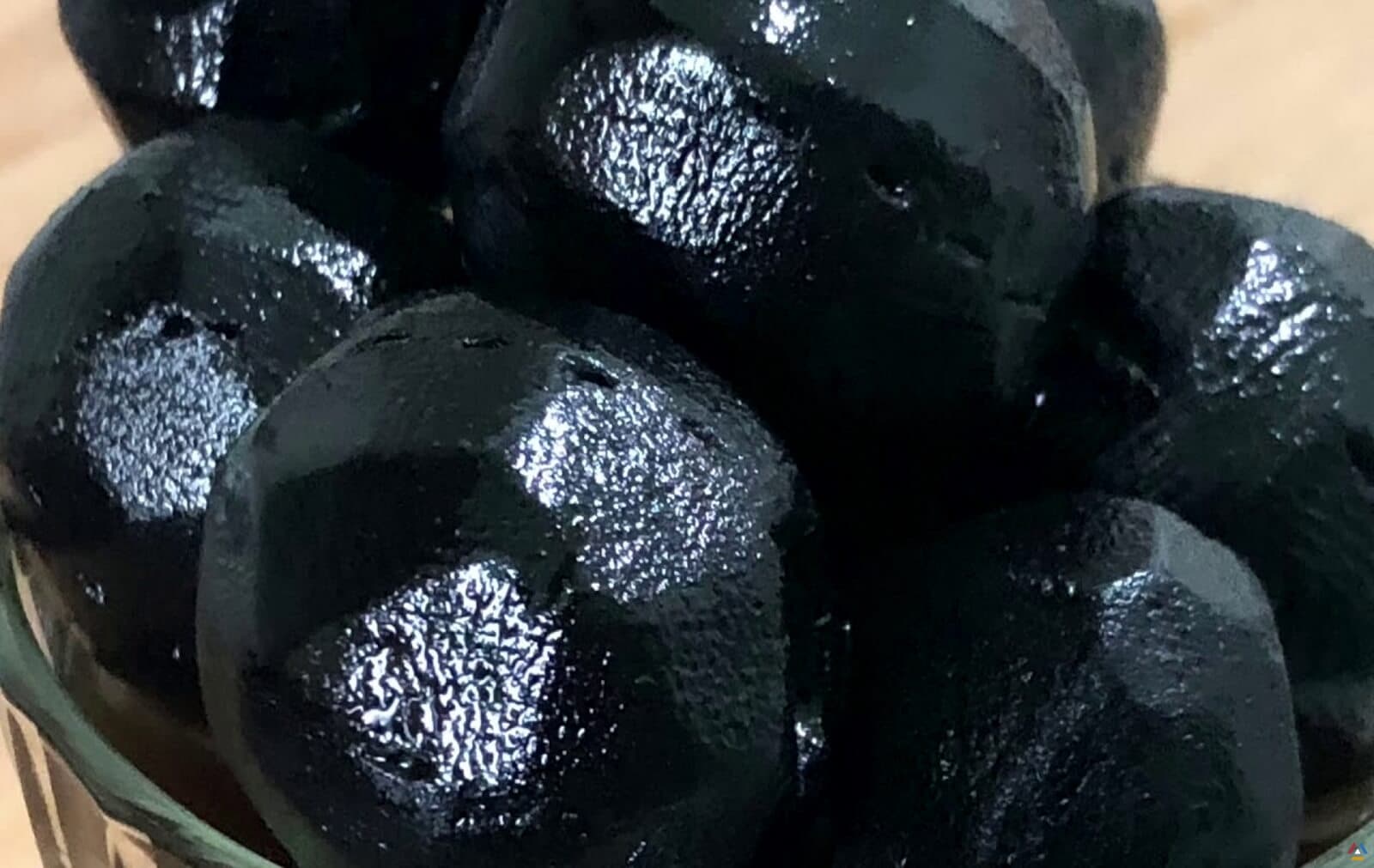 One of the favorite Armenian delicacies is walnut jam. It is considered to be one of the most delicious and original jams, it has an amazing, unique taste. Unripe nuts, sugar, as well as spices - cloves, cardamom cinnamon to give a special taste are used for its preparation.
Green tomatoes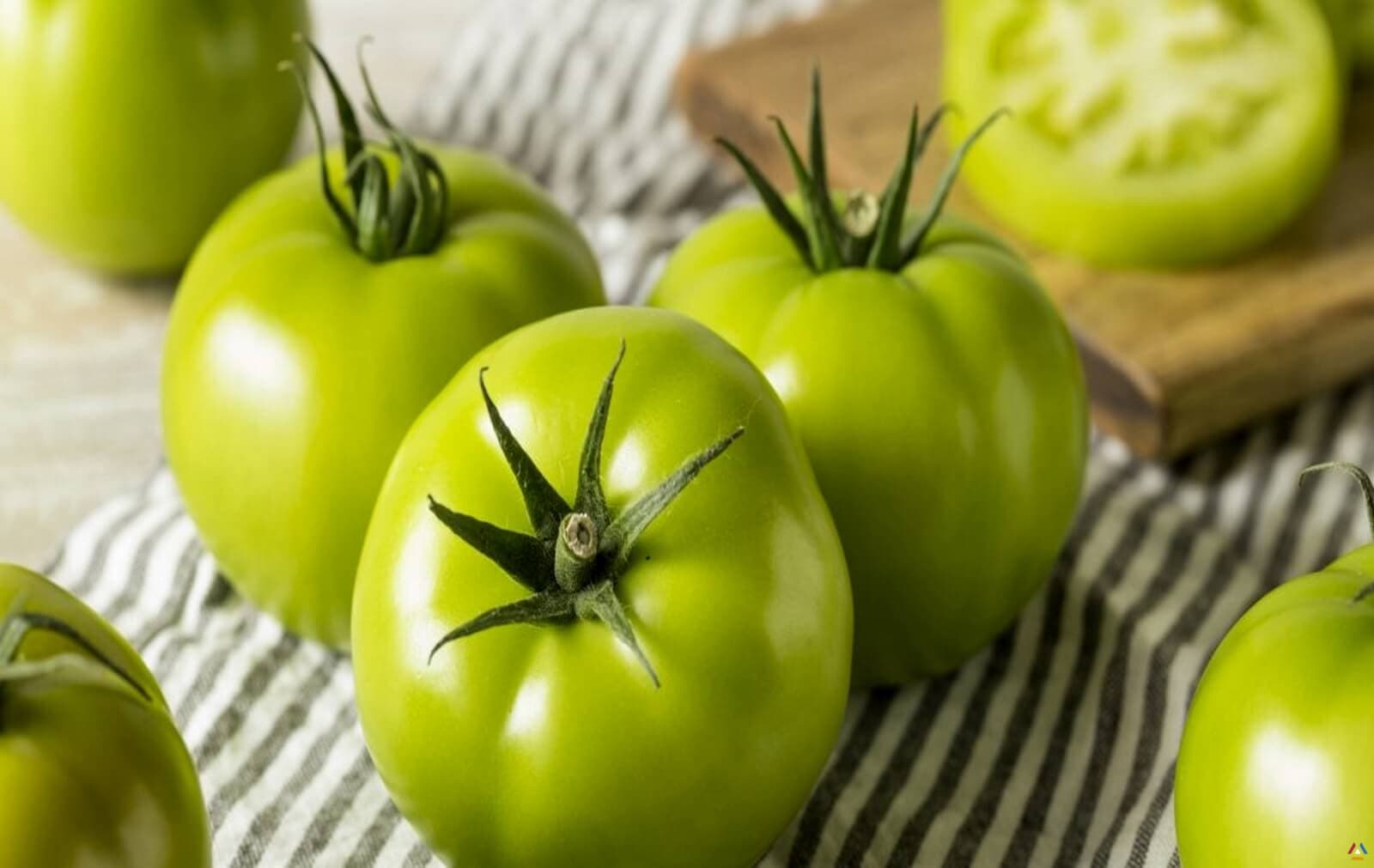 Favorite snack moreover, not only among Armenians, became green tomatoes in Armenian. They are made from salted green tomatoes, with the addition of garlic, green cilantro, and hot pepper. It turns out a spicy, very tasty and healthy snack, served with various dishes.
Ghata cookies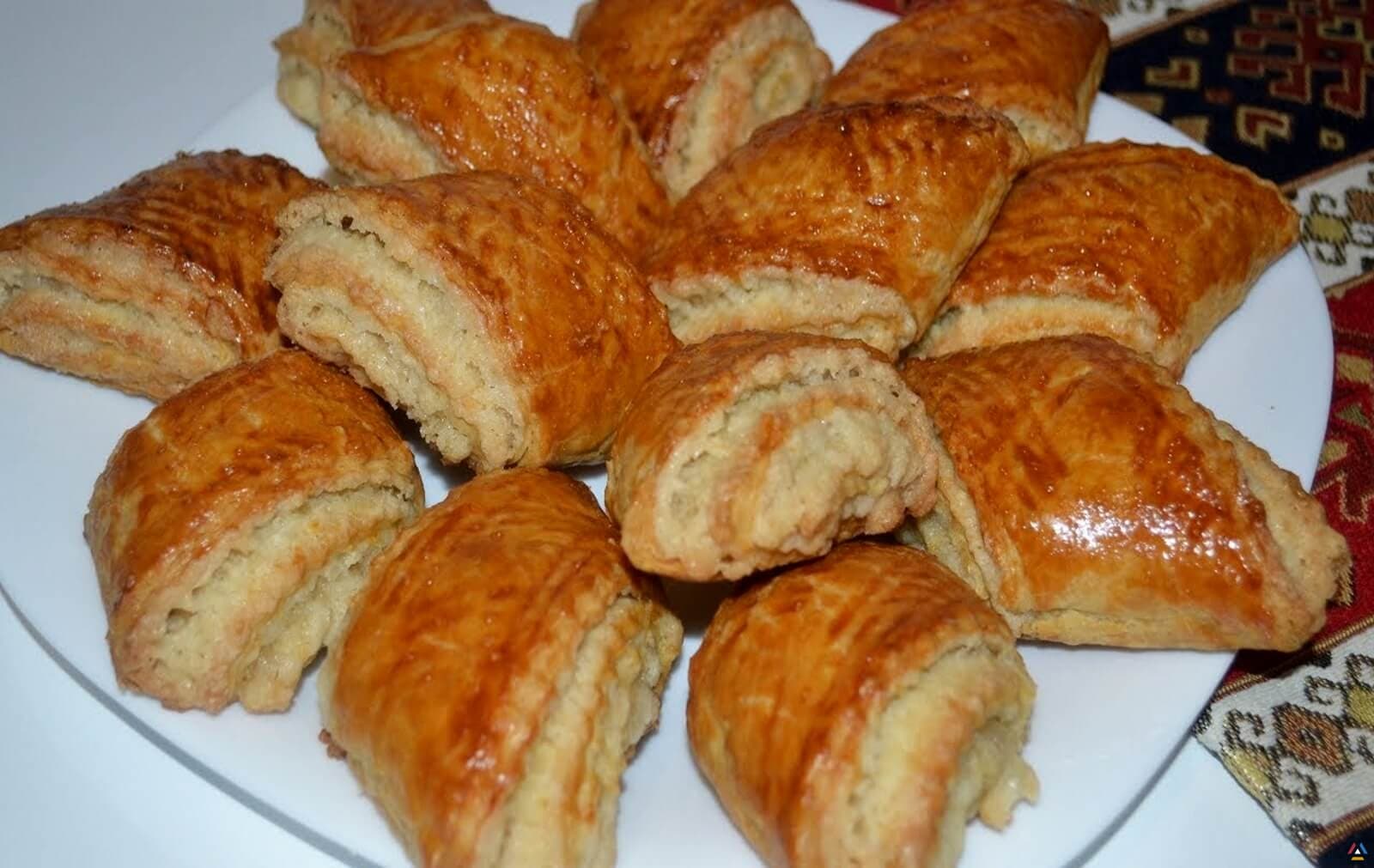 Among Armenian pastries, the delicate and incredibly delicious ghat cookies enjoys special love. It is made in the form of puff rolls, inside it is very tender, and on top is covered with a crispy golden crust. Gata cookies are prepared on kefir, a large amount of butter is used in the recipe, and flour is used not only in the dough, but also as part of the filling.
Bakhlava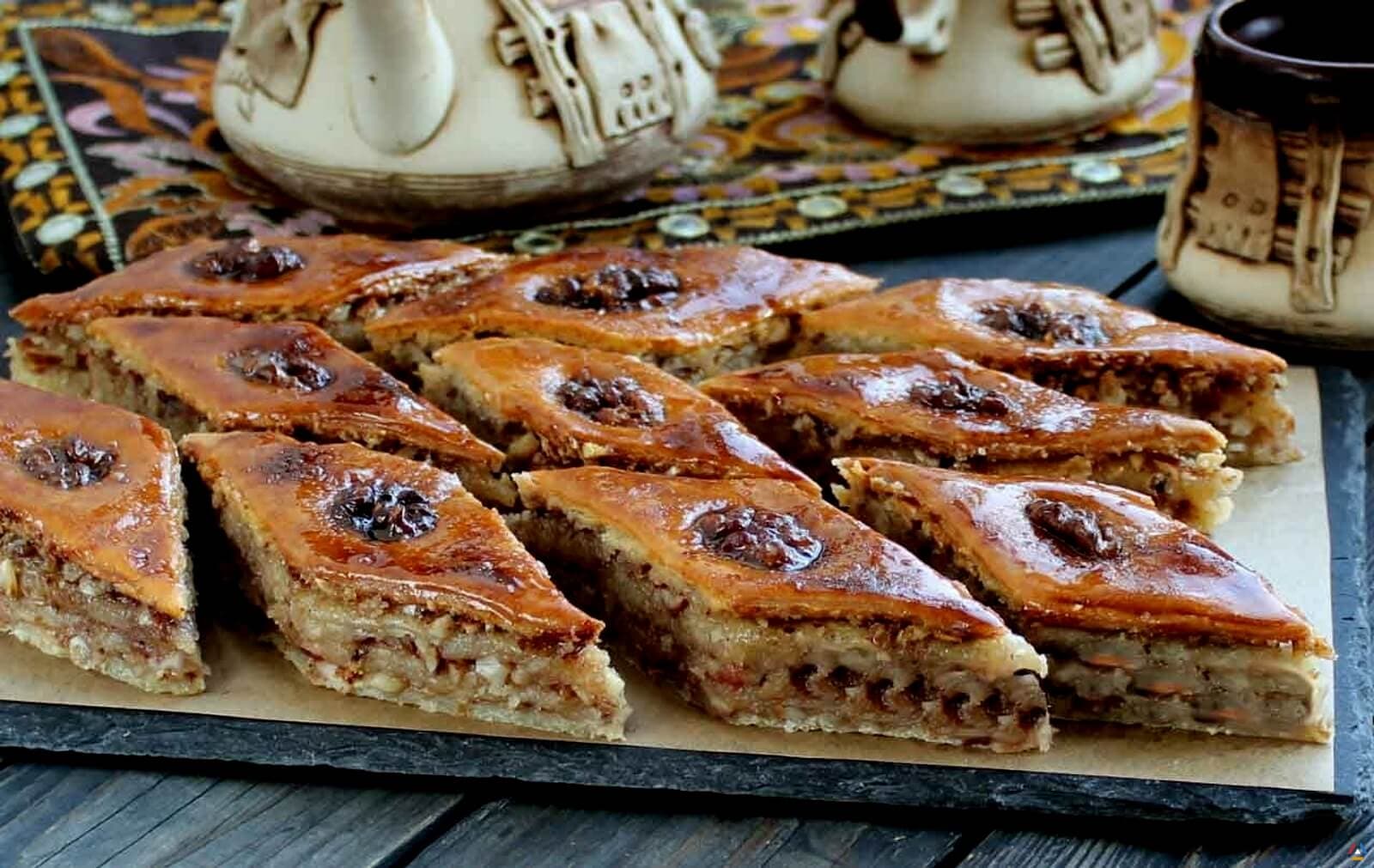 Bakhlava is one of the popular oriental sweets, which has an amazing taste. In the Armenian baklava, the filling is made from walnuts with the addition of sugar and white. The dough is made from flour, yolks, sour cream, warm butter and sugar. After baking, an excellent delicacy is obtained, which is loved by adults and children of different countries.
Khash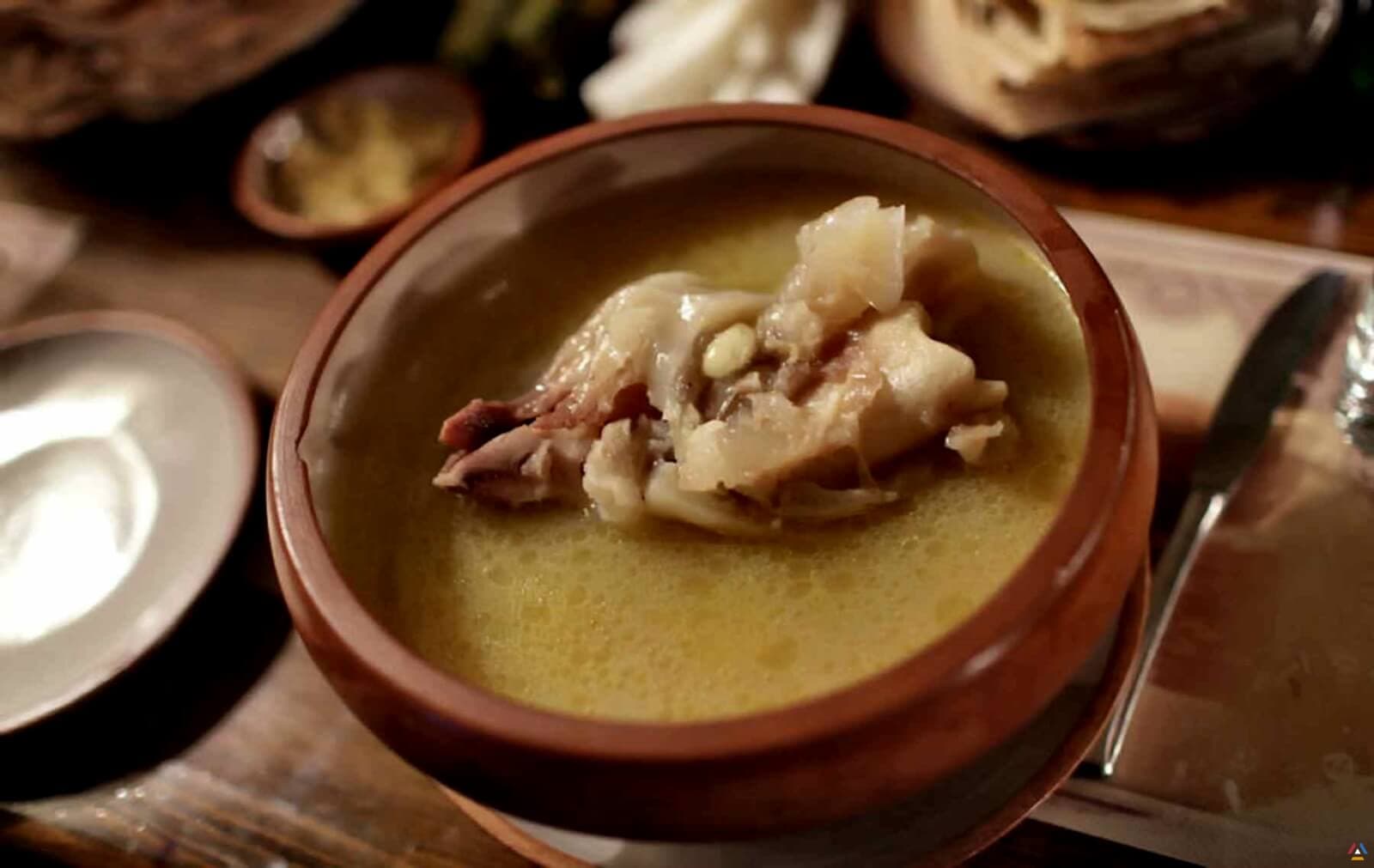 Among the ancient Armenian recipes is khash, prepared from beef tripe and legs with the addition of garlic, radish, herbs and lavash. This dish is very popular not only in Armenia, but throughout the Caucasus. There is a custom to eat hot Khash in the morning, for breakfast or even before it, as a separate dish.
These are some of the most popular dishes of Armenian cuisine.
The Armenian recipes are striking in their variety, allowing everyone to choose a healthy and tasty dish for a holiday, special event, family dinner, party, a romantic dinner or watching an Armenian TV series.
Do not think, that they are complex and cooking such a meal requires special skill and experience. There are simple Armenian recipes that allow everyone to appreciate the amazing, unique taste of the national cuisine of Armenia. Armenian recipes with photos or videos, with step-by-step descriptions will help to prepare tasty and healthy dishes. Due to them, you can give pleasure your relatives with amazing food and arrange for them a real holiday even without any reason.
0 07:50 11-12-2018
Dear visitor, if you have a minute please leave your comment about the film or series. Thank you.

ARMFilm - Armenian films and TV series online.
Free Armenian films and TV series, songs, clips, TV programs, broadcasts, TV shows online in high quality.
All popular Armenian TV series online - Erkusov, Patvic aravel 2, Sirun Sona, Anhasce cnvacner, Intrigue 2, Full Yere1, Toghutyun, Armatner, Harsik, Tghte yerazanq, Erazanqneri erkir, Anavart Eraz, Fake Mama, Tshnamu Ankoghnum, Verjin usuciche, Qez het u aranc qez, Mor xostum and others.։
What's your favorite Armenian movie?