Armenian wine
The Caucasus has long been famous for its wine-making art, which originated on that fertile land before our era. There is a version that the Armenian wine appeared for a reason. Allegedly, Noah was involved in that himself, who planted a vine on the Mount Ararat. It is noteworthy that this assumption is scientifically substantiated, as archaeologists have discovered ancient pitchers and a wine press for grapes on The Mount Ararat. It was established that these artifacts are directly related to the "antediluvian times." There is an opinion that Armenia is not a "wine" but a "cognac" country. But after all, there are famous wine brands, and wine-making traditions which originate from ancient times.
Wine Making in ancient times
In Armenia is the "cult of grapes." Proof of this is an ancient custom. When the young man came on adulthood his father brought him a bowl of grape juice. It was a kind of rite for a boy to become a man. Peasants have been making wine since ancient times. In those days, Armenian wines and cognacs were made by craft way. The grapes were crushed by bare foot in a stone press set in the middle of the courtyard. A lump of clay thrown into a jug is a guarantee that the drink will ripen in time and will not contain pathogenic microflora.
Product specifics
The chemical composition of the soil, the favorable climate of Armenia - this is exactly what contributes to the full ripening of grapes. The characteristics of the finished product are directly affected by the region where the raw materials grow. White and red Armenian wines have their own characteristics.
1.
In the produced drinks is a large number of sugars, which eliminates the need for winemakers to use sweeteners.
2.
Basically, Armenian wine is fortified, which is again due to the high sugar content in grapes.
3.
Local alcoholic drinks are malleable and «oily» have an original color. Armenian dry wine is almost transparent, and half sweet and fortified have a more saturated color.
4.
The role of raw materials for wineries are not always grapes. Because berries and fruits (plum, pomegranate, blackberry, quince) can take on them this function.
5.
Armenian wines copy extremely rarely. Therefore, you can safely buy an elite drink without worrying about its authenticity.
6.
To endurance future noble drinks, manufacturers try to use barrels made of Karabakh oak.
Wine culture of Armenia
Winemaking is an inalienable part of the culture of Armenia. And even the Armenian Church used that drink for enabling rivalry at all times. During the period of the anti-alcohol company, Armenia, unlike other republics of the USSR, managed to preserve its vineyards, which caused a serious conflict with the Kremlin. Due to the preserved vineyards, Armenian wine could be bought in the most "dashing" times, only it was sold not in every store. Perhaps the reason for this is the imposed stereotype that Armenia is a "country of cognacs". At this moment, the wine industry is steadily developing, old brands are reviving and new ones appearing. By the way, a wine festival is held annually in Areni, to which fans of this drink come from all over the world!
Popular wine brands
1. Armenian wine "Arame" - pomegranate, semisweet red. It has a tart aroma.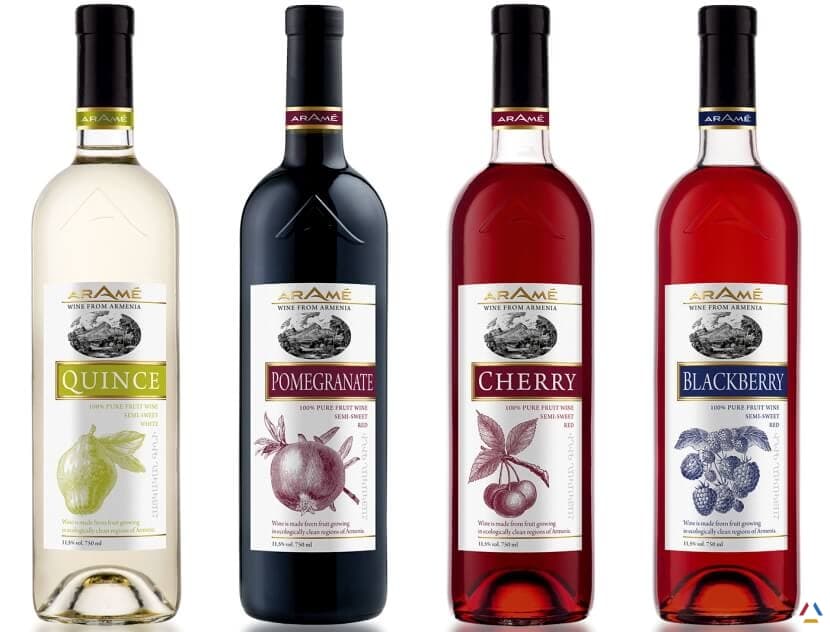 2. "Zorah Karasi" is an Armenian dry red wine which professional tasters liked so much that it was included in the list of the best wines of the planet!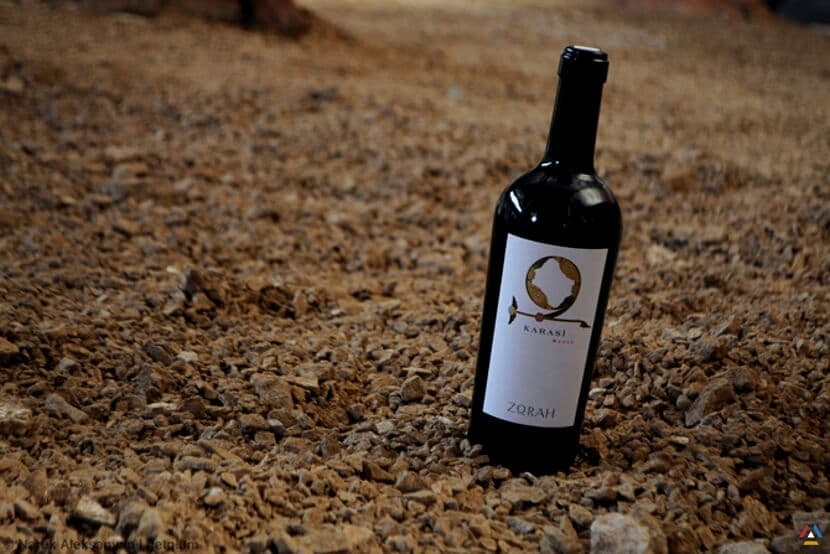 3. Armenian blackberry wine: "Sharan", "Gigivan Gold". It has a dark red and purple-ruby color (respectively). Both drinks have excellent taste characteristics.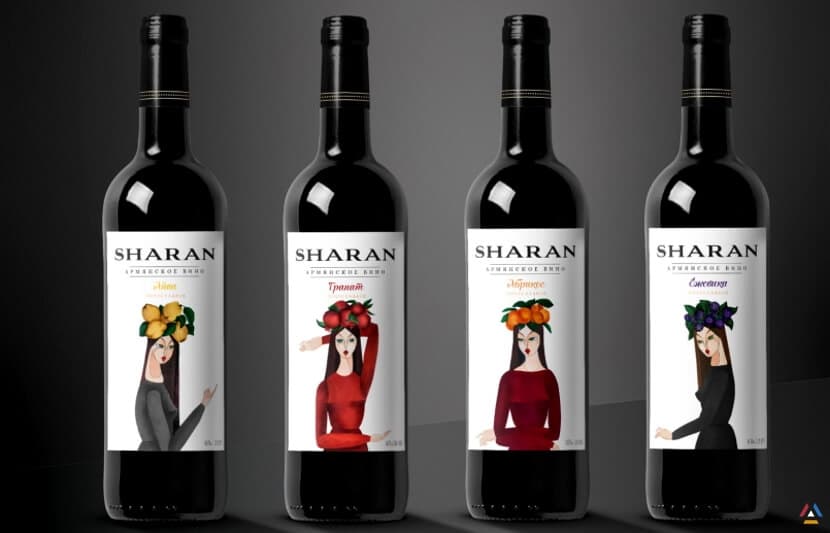 4. "Areni Country Cherry." The drink has a rich cherry flavor with hints of vanilla and almond.
5. "Armenia". Under this name, several types of Armenian wines are produced: dry white, semi-sweet red.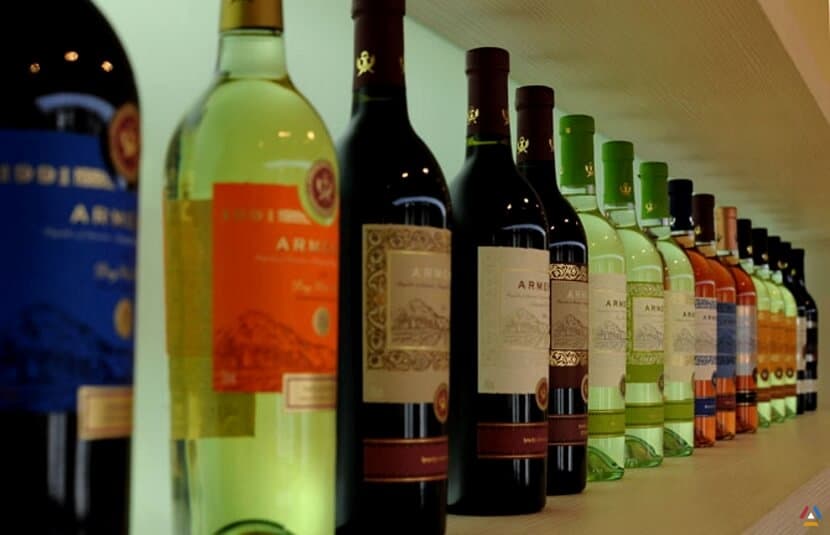 6. "Ashtarak" - Armenian white vintage fortified wine with a pronounced taste and aroma of almonds.
7. "Voskevaz" is a classic red or white semi-sweet wine.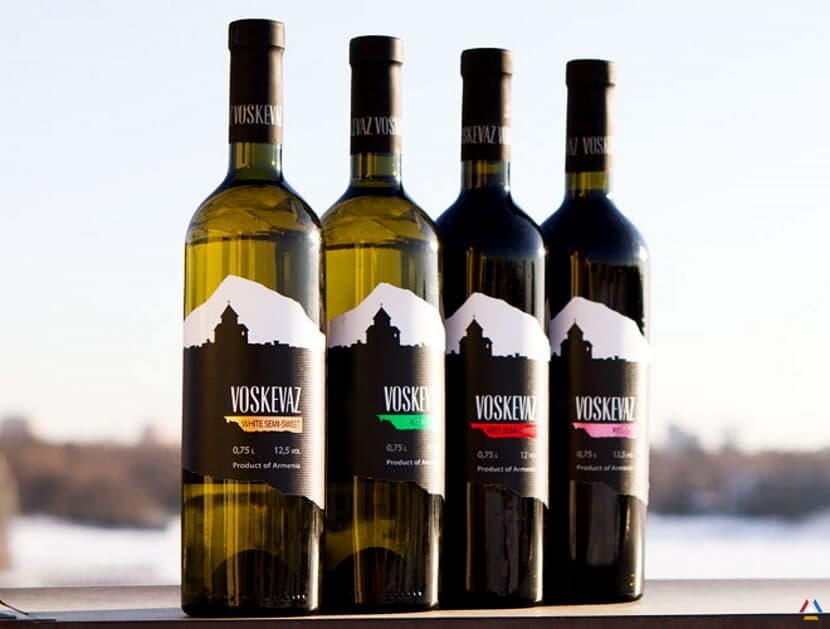 8. "Artsruni". The raw material the production of this drink is plum.
9. "Ijevan." Armenian wine, which received its "name" by the name of the city where the factory is located, producing a very diverse range of products.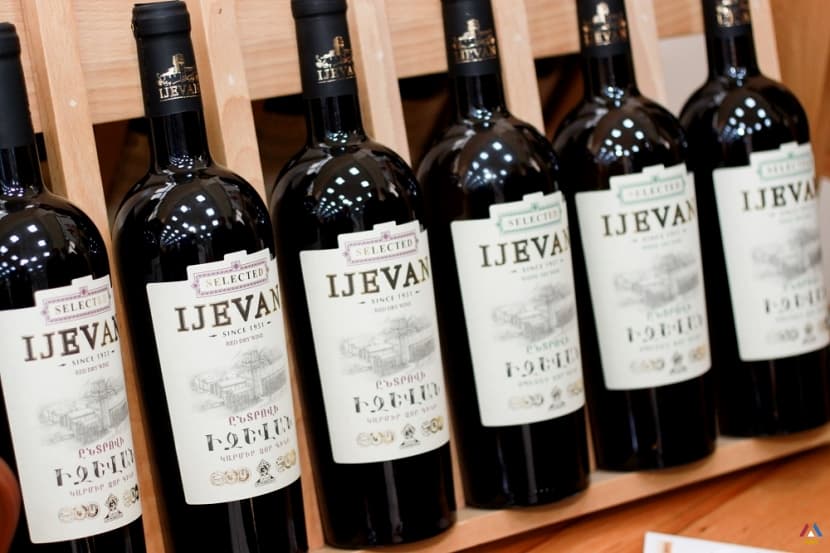 The cost of the production
Armenian vintage fortified wine can be expensive, as well as dry red, semisweet and all other types, including quince, pomegranate and blackberry. In some cases, the cost of one bottle can reach several tens of thousands of rubles. Note that the price of Armenian wine in Moscow, St. Petersburg and other Russian cities starts at 300 rubles and ends with "infinity". Because a lot depends on the brand and the pricing policy of retail system. It is clear that in the country of production - Armenia, the products of local wineries are cheaper. But even if a real Armenian is in another country, he will certainly find an opportunity to buy a bottle (or even more than one) of real Armenian wine! Its tasting can be combined with watching Armenian TV serials and TV shows, which can be done in an online-theater!
0 13:45 27-12-2019
Dear visitor, if you have a minute please leave your comment about the film or series. Thank you.

ARMFilm - Armenian films and TV series online.
Free Armenian films and TV series, songs, clips, TV programs, broadcasts, TV shows online in high quality.
All popular Armenian TV series online - Erkusov, Patvic aravel 2, Sirun Sona, Anhasce cnvacner, Intrigue 2, Full Yere1, Toghutyun, Armatner, Harsik, Tghte yerazanq, Erazanqneri erkir, Anavart Eraz, Fake Mama, Tshnamu Ankoghnum, Verjin usuciche, Qez het u aranc qez, Mor xostum and others.։
What's your favorite TV series with Armenian translation?